Panasonic Viera
Description
Version 1.0
This driver provides IP control and feedback for the Panasonice Viera range of flat panel TVs.
It has been tested with a 2014 model, but should work with any 2011 or newer Viera panel. Please take advantage of the trial mode to test if it works with your panel.
Please note: the 2018 models appear to have changed the protocol, please use the trial version to confirm the driver works with your model before purchasing.
This driver will work via the wired Ethernet port OR over built-in WiFi (when available in the model).
This means you can fully control the panel without having to run a cable for IR, freeing up a port on the processor.
If using WiFi, you don't need any cables at all - just plug in the panel and you can control it!
Perfect for saving money on running IR, and allows you to control a TV that you simply can't get a cable to.
Adds all the same commands as the IR remote, plus:
Direct launch of Apps
Browsing of Apps
Recorded media browsing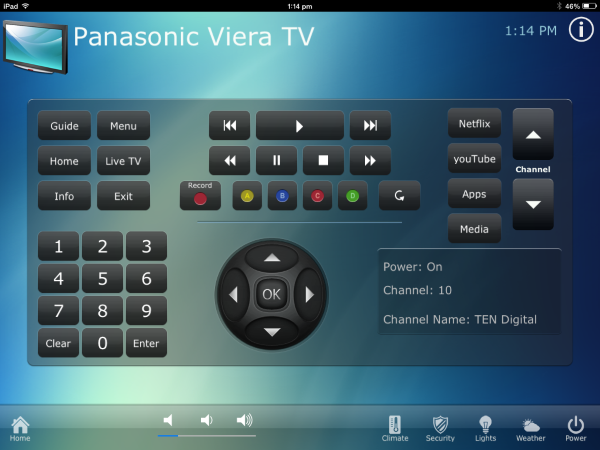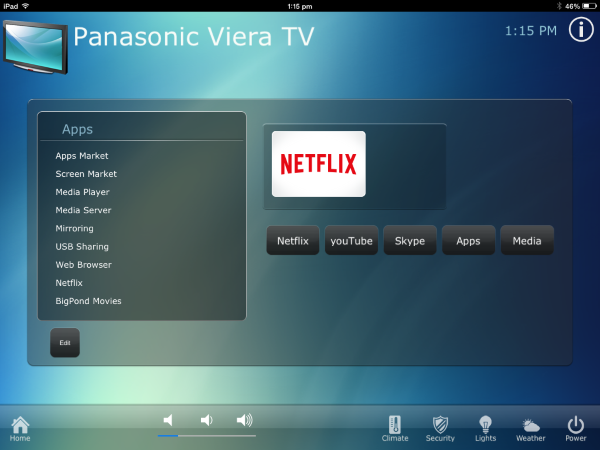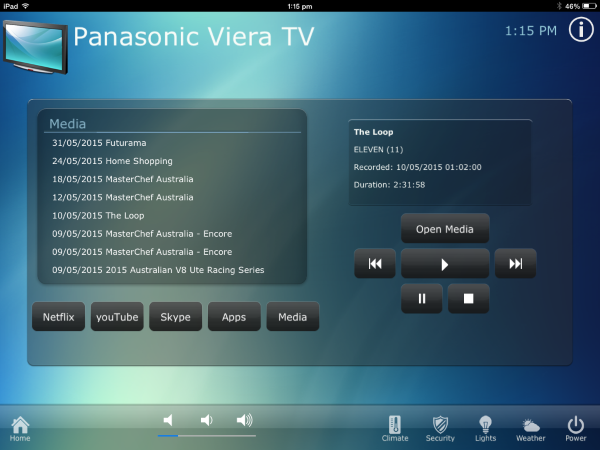 v1.0 - initial public release.
v1.1 - added WOL.