WeMo Driver
WeMo driver.
Description
Version 1.1
Licensing: The driver is licensed per XP processor. You can install as many instances on a given processor with a single license. Licenses are not transferable. Please use the driver's trial period to ensure it meets your expectations before purchasing.
This provides control and feedback for the following WeMo devices:
Switch
Light Switch
Motion
Sample project file included.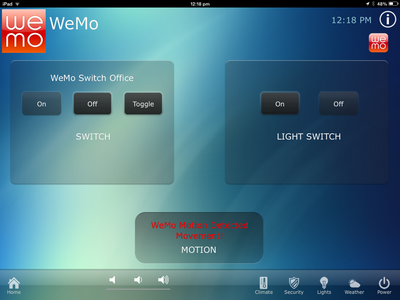 v1.1: Fixed a crash caused by 3rd party devices not adhering to the UPNP standard.